Through the generous support of our donors, Nicholas County Community Foundation distributes grants to nonprofit organization that  enhance the quality of life for residents in Nicholas County.  Since 2009 we have distributed over $1.7 million in grants and scholarship throughout Nicholas County.
We monitor our community to understand the nature of local needs, forces of change, availability of resources and capacity for growth. The Nicholas County Community Foundation invests in many areas of community life: education, arts & culture, recreation and health and human services. We also administer scholarships.
All grants and scholarships are made possible by the contributions of individual donors and charitable funds managed by the NCCF. Some grants are driven by the charitable interests of local donors, while others come from unrestricted funds that allow us invest in the community's most pressing needs as they change over time and advance long-term strategic goals.
Apply for a Grant
Community grants are distributed once a year around November 1st. All community grant applications are

 

due on September 1st, annually.
Learn about application and guidelines for applying for funding from the Nicholas County Community Foundation.
Apply for a Scholarship
Scholarship funds are distributed to individuals for educational purposes based on pre-set criteria.  All scholarship applications must be postmarked by

 

April 1, annually.
Applications for scholarships are available in December of each calendar year.
You may give online to the unrestricted fund or to one of our established funds or contact us to learn how to support grant-making efforts within Nicholas County.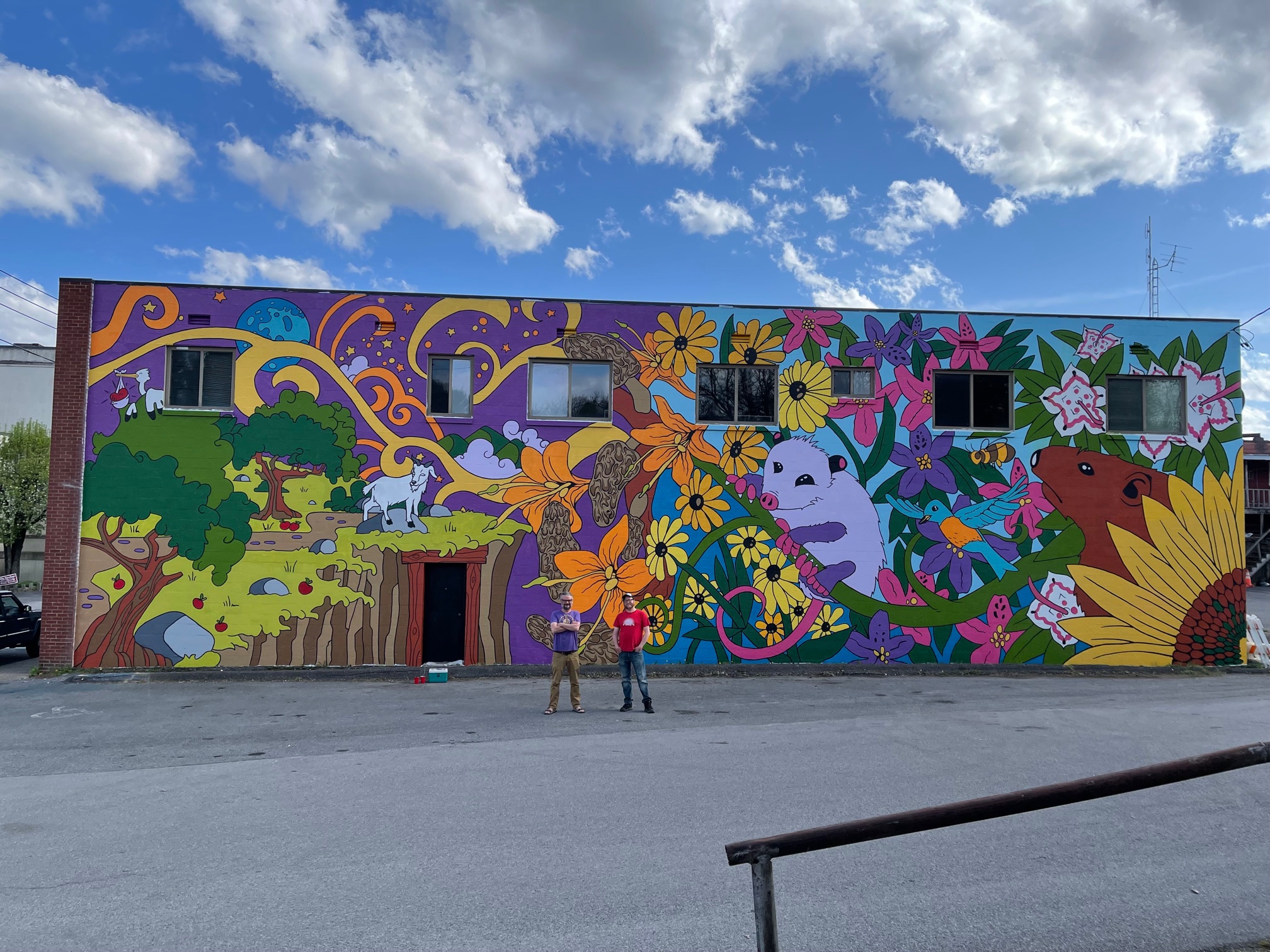 "This Summersville Mural was recently completed by artists Ian Bode and Brian Pickens in cooperation with the City of Summersville through grants secured by Lauren Beam and the Summersville Mural Committee. This particular work was completed through support, in part, from the Seelinger Family Fund of the Nicholas County Community Foundation."